Ramakrishna Math Book Stall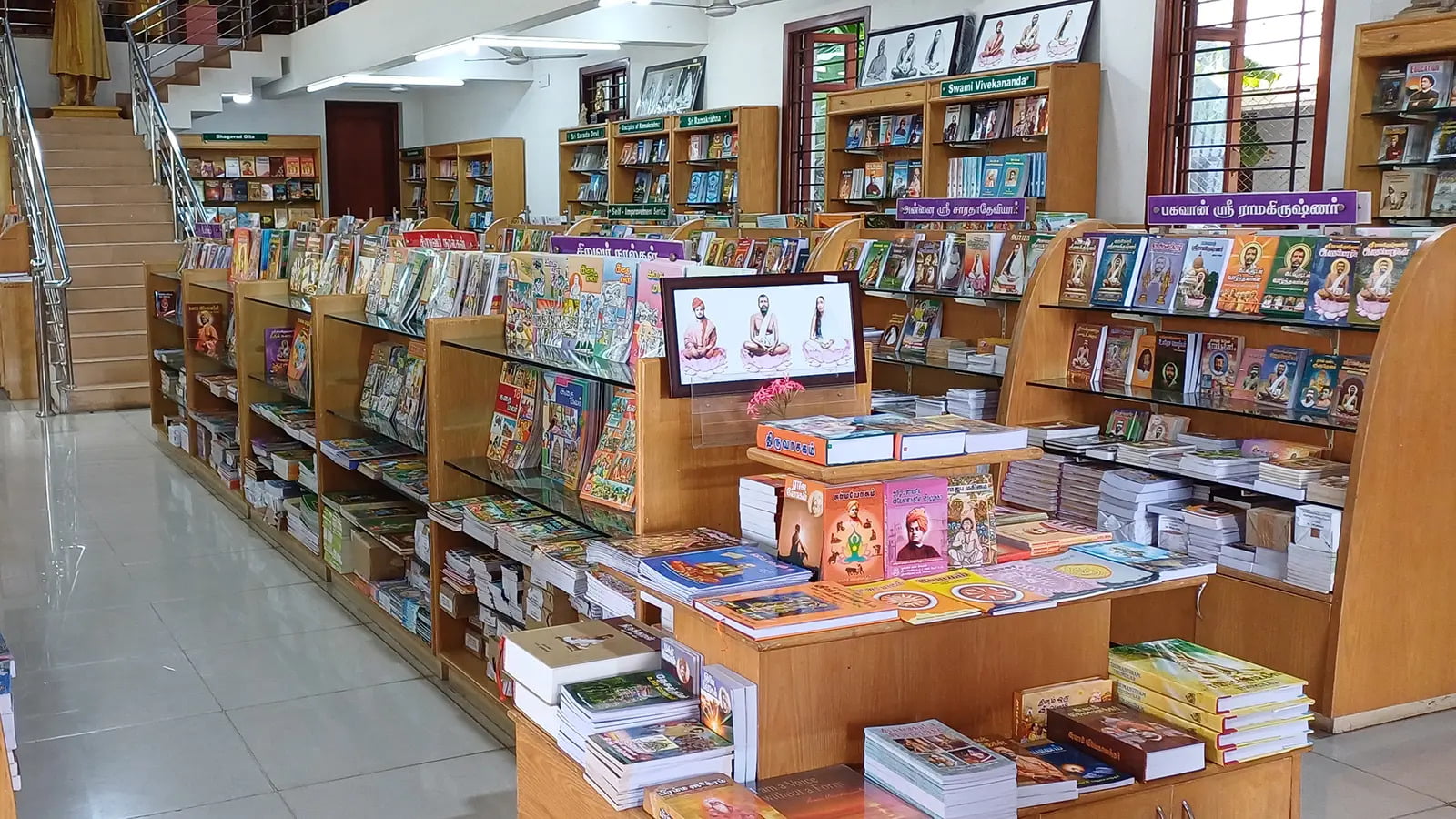 Our bookstall at Ramakrishna Math Madurai offers a wide range of books and other items for your spiritual and personal growth. You can find books on Sri Ramakrishna, The Holy Mother Sri Sarada Devi and Swami Vivekananda, who are the inspirations of our movement. You can also explore Vedanta Literature and other religious books from various traditions and perspectives.
We also have books on personality development for students, value/moral education for children, and hymns and chanting in Tamil, English, Hindi and Sanskrit languages. In addition, we have selected books from other publications that are relevant and useful for our readers. These books can help you cultivate your inner potential and enhance your well-being.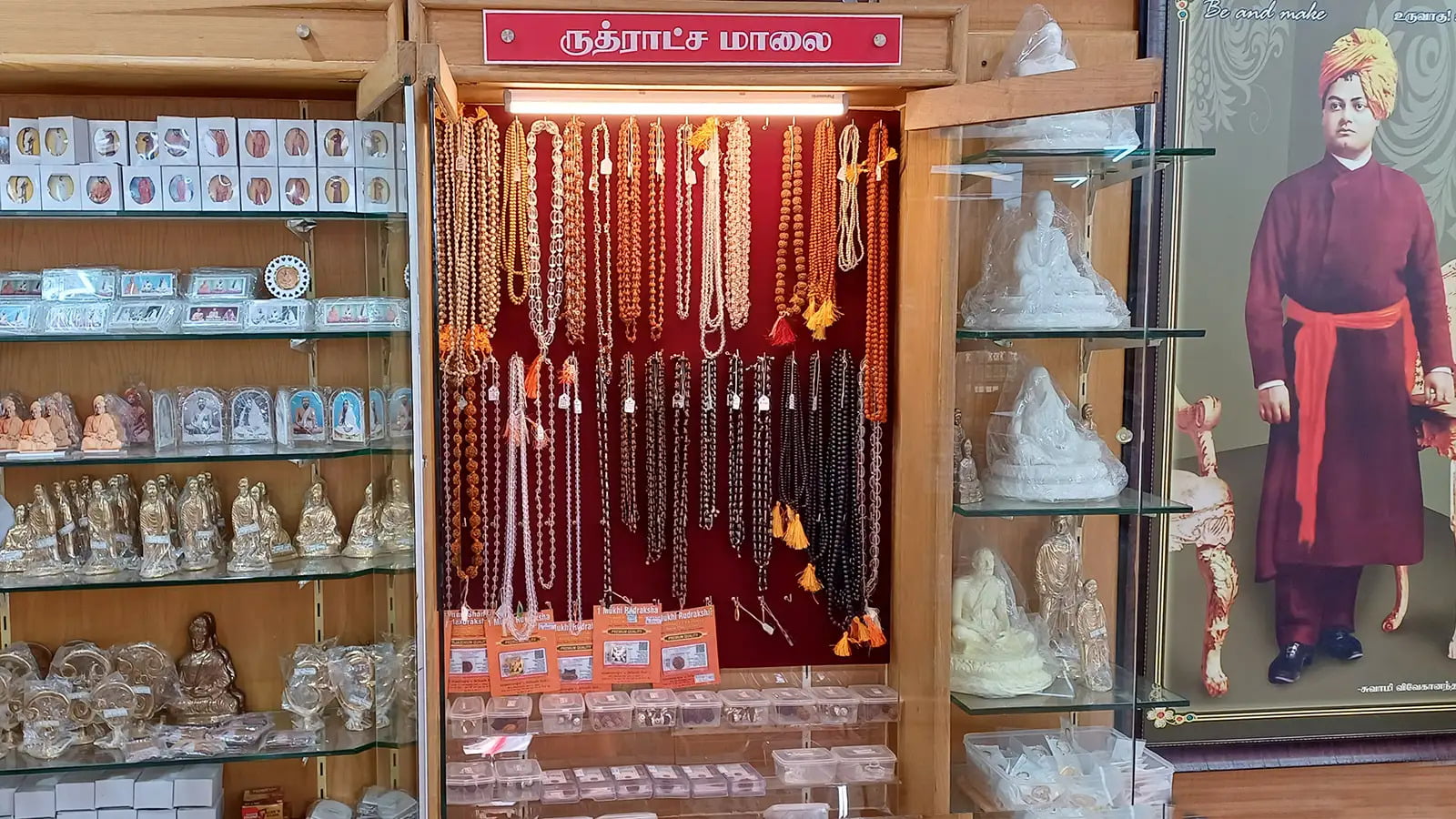 We also sell Rudraksha Mala, Tulsi Mala, Karungali Mala, Sandal wood Mala, and Sphatika Mala at reasonable prices. These are sacred beads that can be used for meditation and worship.
Furthermore, we have yoga mats, Asan for meditation, laminated photos, audio and video CDs, DVDs and other articles that can enrich your spiritual practice and lifestyle.
We accept payment through credit cards for your convenience.
Please visit our bookstall at Ramakrishna Math Madurai and discover the treasures of wisdom and devotion.
For More Details
Need information on book availability, pricing, discounts, or have any other questions related to our book sales? Contact us! We are ready to help you via phone, email, or our online contact form.