Ramakrishna Math Book Stall
Bookstall Timing :
9.00 am to 12.30 pm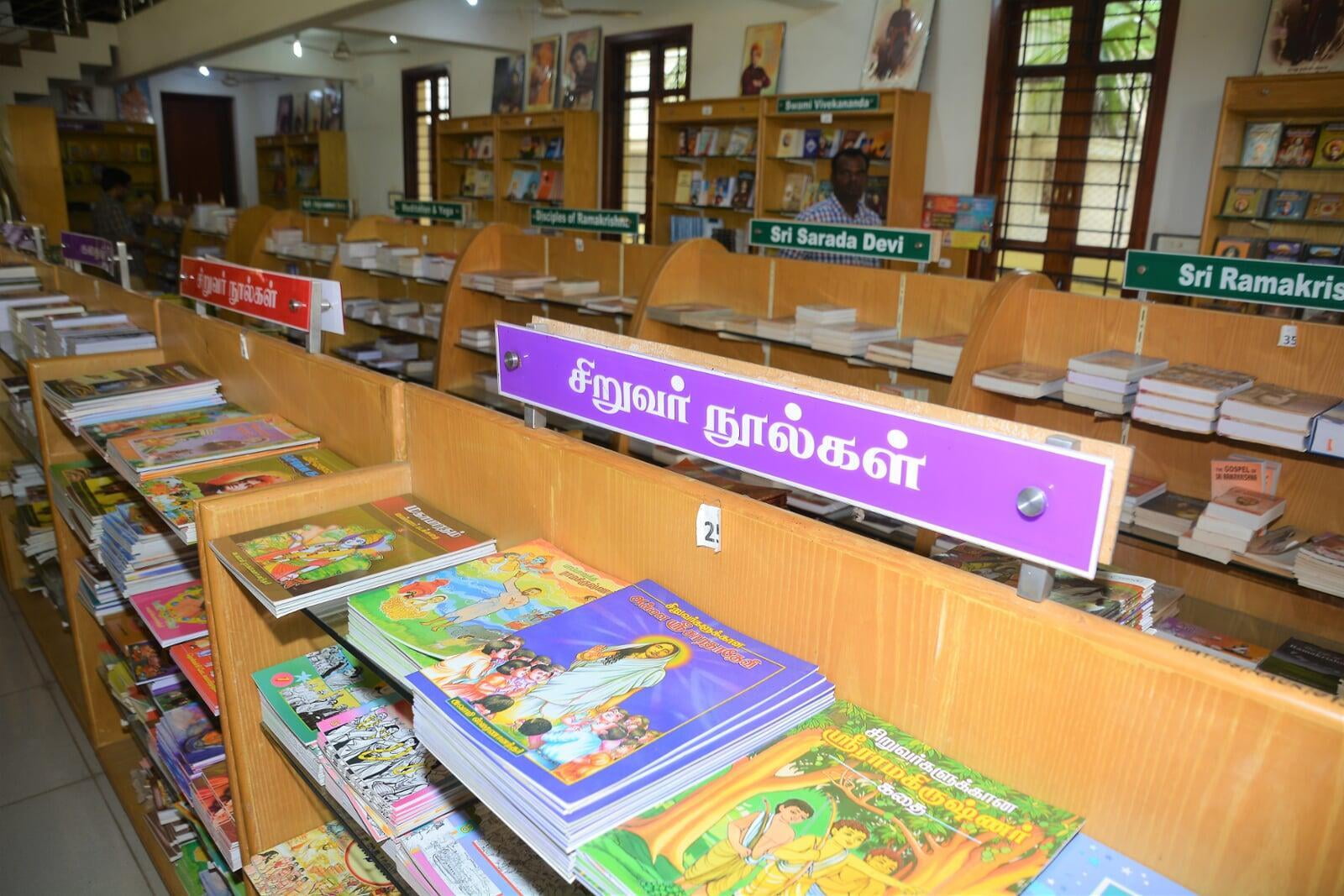 Books on Sri Ramakrishna, The Holy Mother Sri Sarada Devi and Swami Vivekananda, Vedanta Literature & other religious books are available on our bookstall.

Books on Personality Development for students, Value/Moral Education for children, books of Hymns & Chanting in Tamil, English & Sanskrit, are also available at our Book Stall.
Selected Books from other publications are also available.